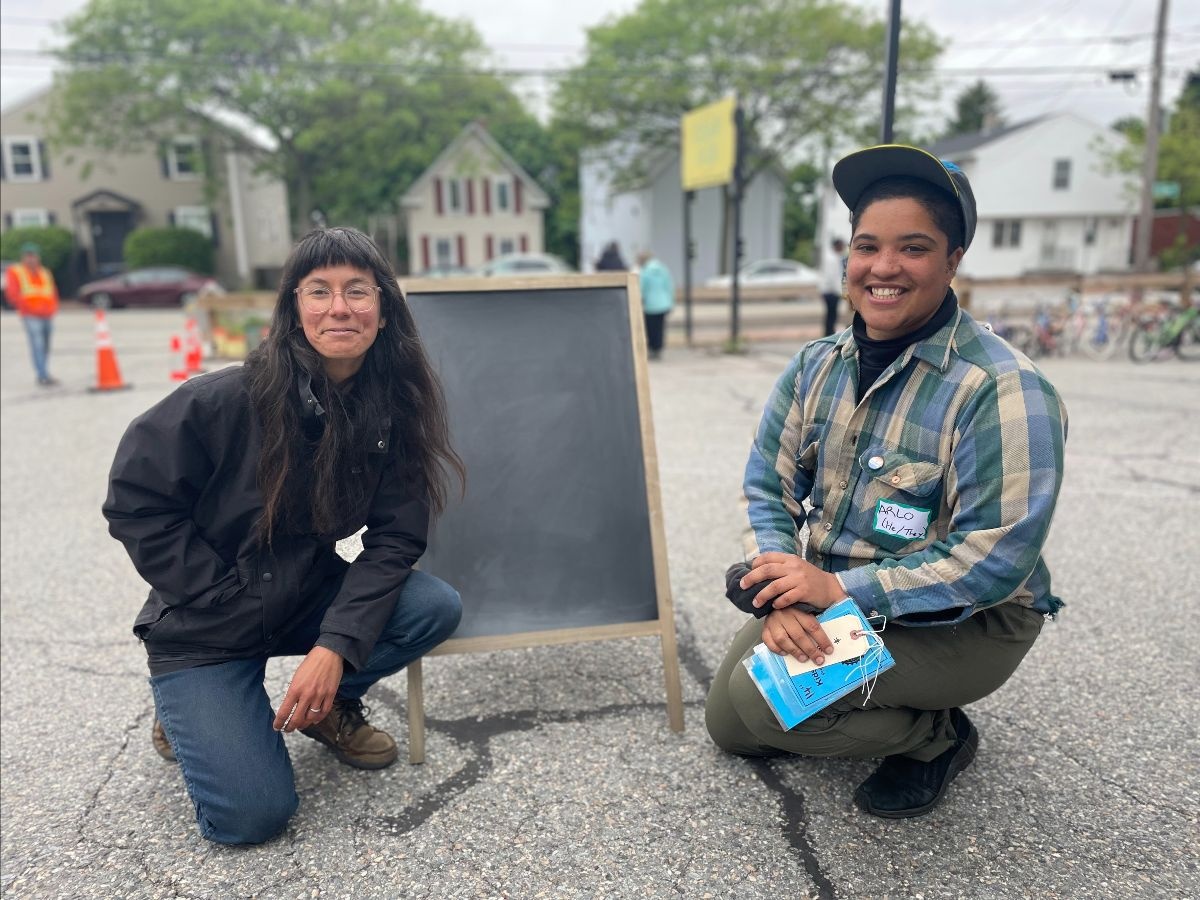 Thank You, PGHReflecting on the Summer Solstice, we look at the high sun from sweat-laden brows and thinking about The Show; referring of course to our Summer programming, and the incredible amount of work that needs to be done to prepare for it. It is the fruit that all other efforts we work to benefit during the rest of our year and it's being actualized right now! How we manage it every year ceases to amaze. If you have been a patron, participant or volunteer of the shop we are eternally grateful for what you contribute to the organization! Without doubt we could not do this work without the hands of many. However! a special notice needs to be made for those who show up every day in order to make things happen. Coming in early, staying late and balancing every aspect of our organization's seemingly exhaustive list of offerings that never seems enough; we would take some time to acknowledge you....us. So in a long-overdue gesture of appreciation and gratitude, we would like to take a moment to say thanks to those who wake up to help out - and live the mission. If you feel the same way, let us know with a smile or thanks. =) Thank you or your continued support!
OBT Tues/Fri!The Bike School now hosts Open Bench time on Tuesdays from 4-7PM &Fridays from 3-6PM!$20 sliding scale for 90 minutes - School's out for the Summer so expect to share the space w/the Youth!
ME Cycling Group Ride
Rides are posted a few days before! Click 
here
 to visit the IG page for updates.at PGH on Thursday evenings for group ride at 6PM! Mostly road, no-drop!
Join us 
Pre-Register for Ketcha Golf Tourney
Tue, September 19, 2023at 9:00 AM – 4:30 PM EDT  Prouts Neck Country Club
City at Your Feet
PGH plays 'home base' for Trails for City at Your Feet, an outdoor scavenger hunt around town, on July 15th @ 11AM! See Details 
here
!
Kashimax Tioga FS BMX SaddleKashimax is a Japanese bike saddle company that has been in business since the 1930's. They mostly produced leather saddles until 1980 when they introduced their BMX saddle. You knew it was for BMX because they had the great idea of writing BMX right on the side of it. It was made of "Unbreakable" nylon and was significantly lighter than the other BMX saddles on the market. Until this point BMX bikes had clunky padded saddles that sometimes had a steel seat pan framework which added a lot of weight, bent easily, and had sharp edges that could cut the inside of your leg in a crash. Kashimax also had the excellent idea of making these saddles come in a wide variety of cool colors and shapes to accessorize your racing or freestyle bike. The Kashimax saddle we have here at the garage is a bright green Tioga FS model that comes in their patented RS shape. Tioga was a Japanese BMX bicycle company who licensed this Kashimax shape to put on their "Flying Rhyno" race bike. They then went on to produce lots of other BMX accessories and got into making high end Mountain Bike parts through the 80's and 90's.  While this saddle is not known for comfort, it helped to shape the look and direction that BMX went. Early BMX bikes were klunky and heavy and looked like little dirtbikes without motors. The early 80's saw many innovations which created an "arms race" to get the fastest and lightest bike possible. They pulled off all of the unnecessary parts and drilled holes in all of the necessary parts which created a really mean looking and stripped-down BMX. If you have a cool old vintage BMX build that needs a wicked sweet green seat, we have one here at the PGH garage for WAY less than you will find it for on Ebay. BMX  never stands still, and neither does TIOGA."